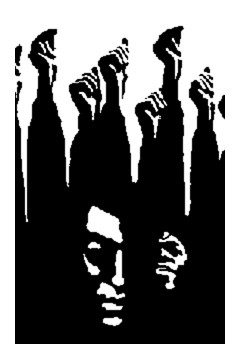 4th Annual In the People's Hands Arts and Activism Project Presents...

The LIBERATION INTENSIVE
Location:Joe's Diner 2100 Angier Avenue
East Durham, NC
Cost: FREE
Contact: Ebony Noelle Golden-ebonygolden@bettysdaughterarts.com,
Nia Wilson-spirithousenc@gmail.com
Registration: email or text- ebonygolden@bettysdaughterarts.com or 919.283.9032.


Join SpiritHouse, Alternate Roots and Betty's Daughter Arts Collaborative for the 4th In The People's Hands Arts and Activism Intensive. This year we are focused on LIBERATION.
The weekend we will offer creative performance, spoken word, writing and community action workshops for the community.



Thursday June 30th 430 pm


Meet and Greet and Opening Session
530 Introductions and Ice Breaker
600 Opening Session
Why Liberation? Why Now: A Creative Imperative
In this session, Ebony Noelle Golden will lead an interactive session with participants exploring creative approaches to liberation, RSC's principles of community engagement while framing the scope and range of the weekend intensive.



Friday July 1st 430 pm


430- Light Dinner/Snacks
5 pm- Session 1
630-645 Break
645 pm - Session 2
815- Wrap Up



Saturday July 2


10 am- Performance/Manuscript One-on-Ones with Visiting Artists (20 minute sessions)
11 am - Light Brunch
1130- Session 3
1pm- Break
115- Session 4
245- Break
330
Cultural Arts Direct Action: The Creative and the Strategic Road Map
In this session, Ebony Noelle Golden will lead participants in a process of mapping out the next steps for using art and culture for change. Participants should come prepared to talk about a tangible shift they want to see in their communities and how they want to use art and culture to do that work.



530 Break




7 pm Community Performances